Covid-19 Info: We appreciate your support of us and other small businesses and are committed to keeping our staff and customers healthy and safe during this difficult time. Please expect delays in shipping and restocking. See updates on issues caused by the Covid-19 Pandemic here and our company Facebook Page.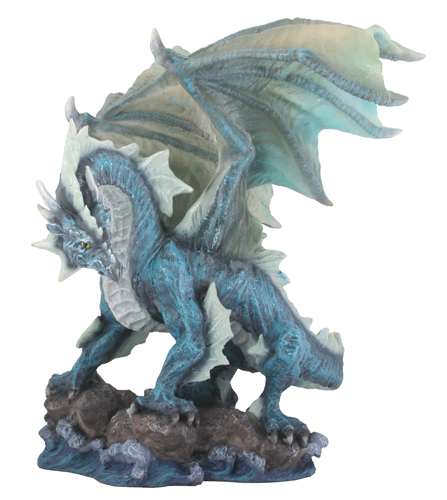 Here be Dragons!
And Gargoyles. And Fairies. And other Mythical Creatures, Gods and Goddesses.
Welcome to the world of myths and legends - the world of unique objects and art for your home or office.
Browse our ever-growing collection of the unique, the beautiful - and the sometimes bizarre. We search out the most beautiful statues by small artisan shops as well as larger home decor manufacturers to bring you amazingly detailed statues and art. With pieces for inside or outside your home, we think you will find the perfect piece here at Mythic Decor.
We also invite you to check out our other themed stores if you are interested in specialty themes such as Egyptian Statues or Spiritual home decor or more Gothic home decor.
Whatever your style or decorating theme, we have the perfect piece to complement it. Please bookmark us and check back often as we are always adding new pieces.
Bestsellers at Mythic Decor